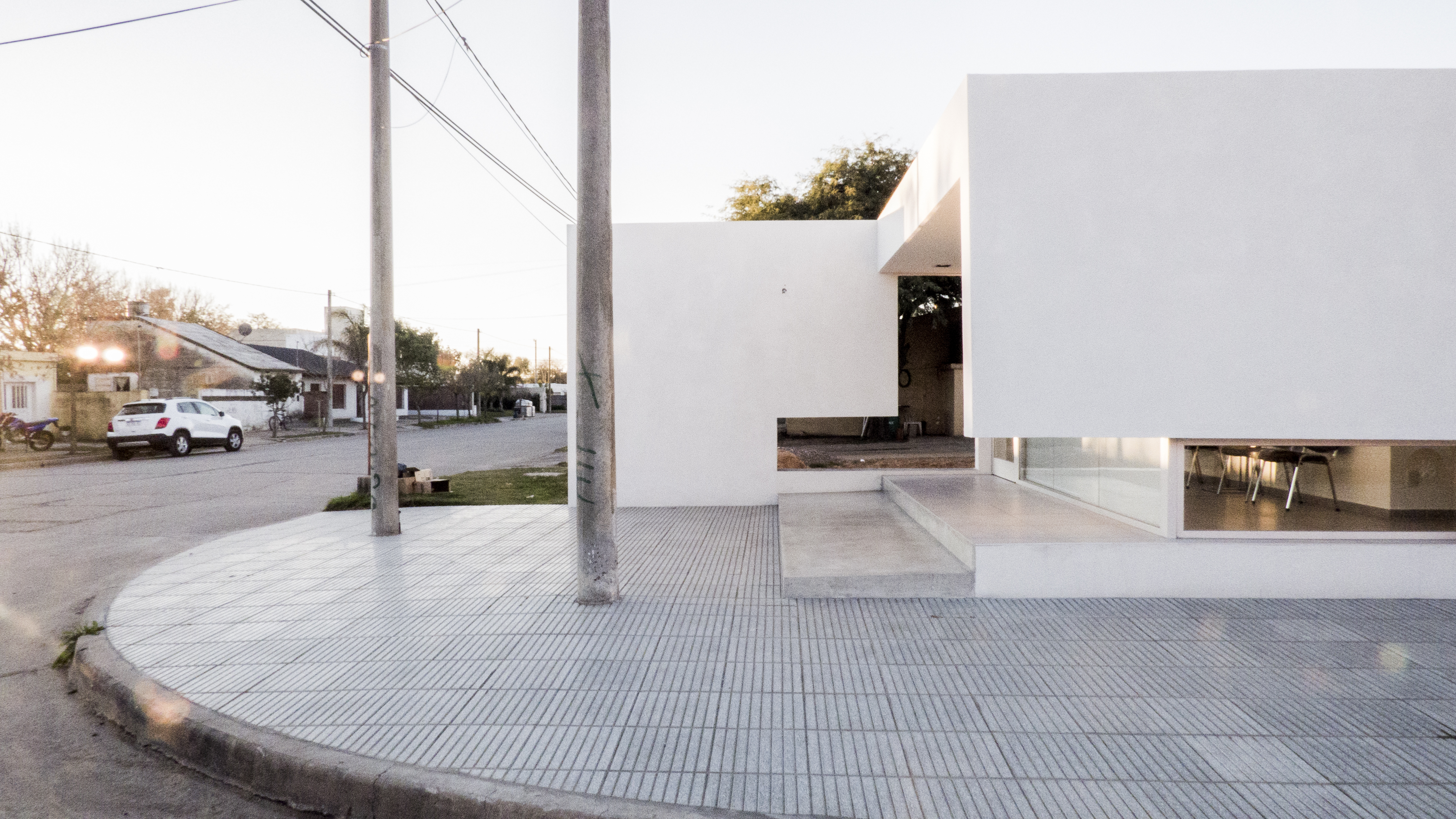 One corner and two conflicts.





Casa - Consultorio La Francia

Associates: Avendaño Diego

La Francia, ARG

Year 2019
In the small towns that stand as posts on the extensive routes of the Argentine pampas, the division between the domestic and the labor usually occurs in a diffuse way.The new dentist in town asks us for a place where he can live and care for his patients. The chosen lot is the corner of a typical block, and it is precisely this ordinary condition that gives the possibility of proposing an inversion to the usual ochava scheme towards the total opening of the meeting space, allowing the project to gain singularity and public relevance at the point right where the domestic and the work conflict.