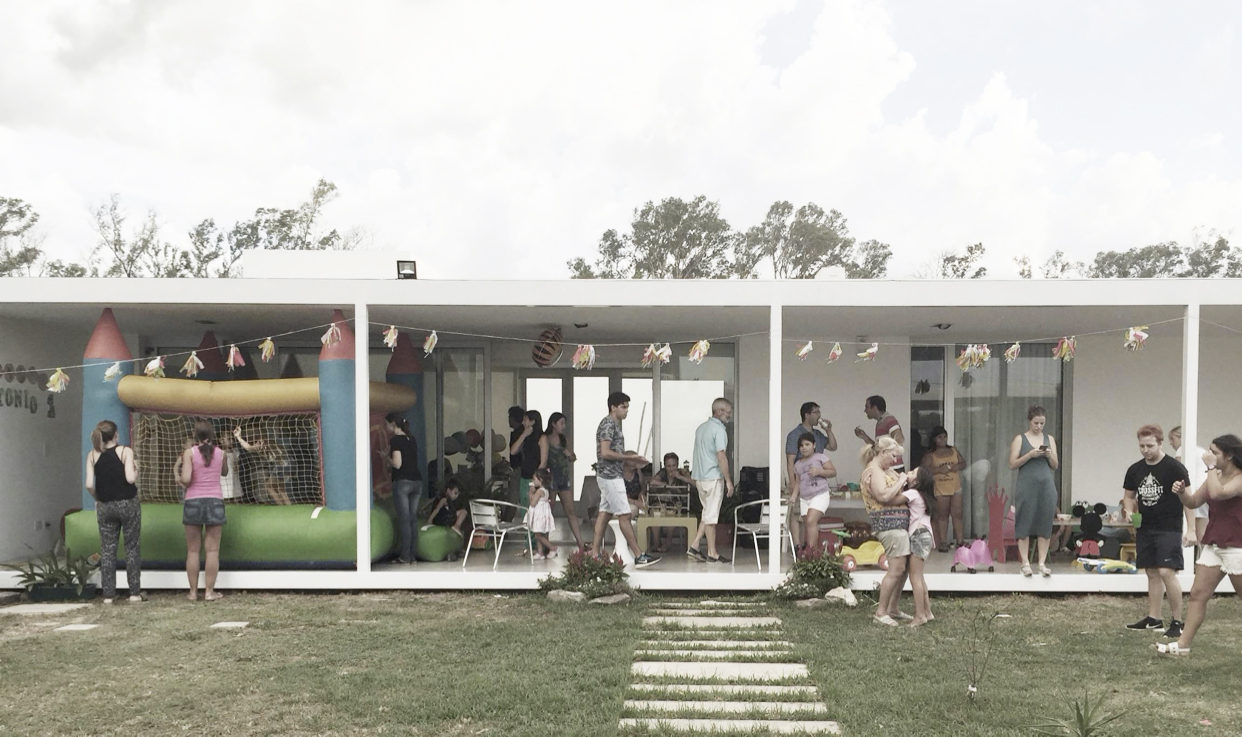 The non-city and architecture without prejudice




House in San Francisco

Associates: Victoria Carossio

San Francisco, ARG

Year 2017

Photos: Victoria Carossio



San Francisco, like many other Latin American cities, grows without a plan that links it to the existing city. Subdivisions of rural land under exclusively commercial logics give rise to subdivisions lacking public urban elements with which it is worth participating. The denial towards the non-city as a space devoid of interest, then becomes the main act of rebellion of the project.


A mobile wall is built that only gives way to the inhabitants and their guests, while configuring a patio between it and the porch. In the Argentine collective imagination, both the patio and the porch have always been the places where domestic life can be extended abroad; the latter being also an element of climate control that provides shade and shelter in climates with high solar radiation.


Its conditions of deprogrammed spaces offer the possibility to the inhabitants of the house to use it according to the contingency that arises. In this way, both the patio and the porch become places where you can freely choose the use, avoiding all kinds of programmatic prejudice.