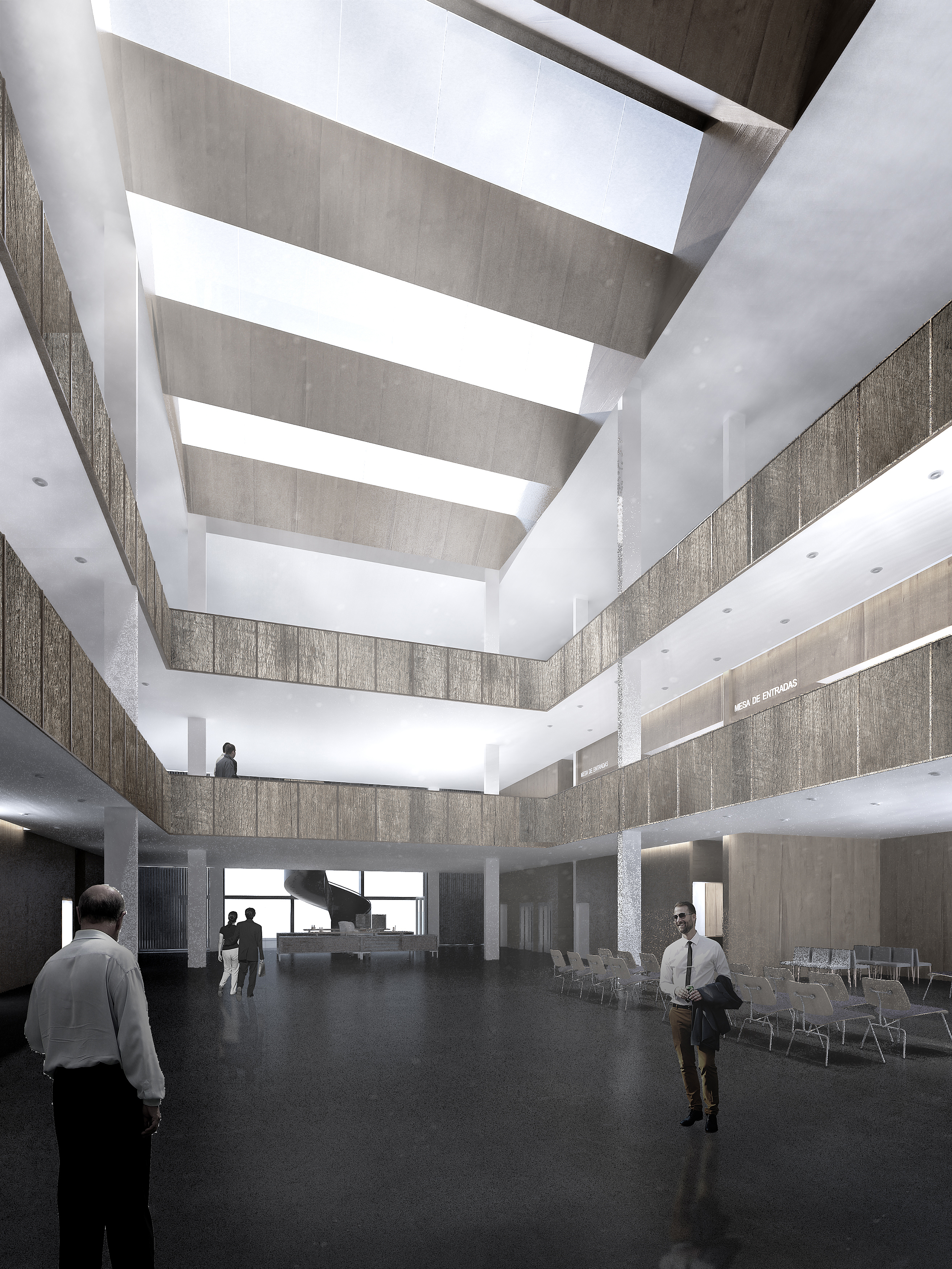 Cutouts in the mountains and
a Loggia looking towards the Nahuel Huapi.





HONORABLE MENTION

"Concurso Nacional de Anteproyectos Complejo Judicial Ciudad de Bariloche"

Associates: Facundo Ferreyra, Diego Avendaño y David Coffio

Structural Engineer Asesor: Edgar Moran

Rio Negro, ARG

Year 2016
Complex must express recognizable symbols of the Judicial Institution. The rigor and transparency of the building in its materiality reveal the values of balance and equality of Justice.

Faced with the insertion of the Complex in a developing sector, the building is arranged favoring the pedestrian approach through public spaces with urban potential, contemplating the possibility of integrating with the future Civic Center. Faced with the inclement weather of the local climate, the proposed full-empty relationship forms a system of medium-scale plazas, contained by the walls of the building and strips of trees.

The system of exterior and interior spaces is articulated by a covered linear plaza; symbolic space that officiates as the public antechamber of the Complex, solving the access and link of the Fueros according to a feasible staging scheme. Thus, areas protected from inclement weather are formed, in clear visual relationship with the surrounding Andean landscape of the city of San Carlos de Bariloche.