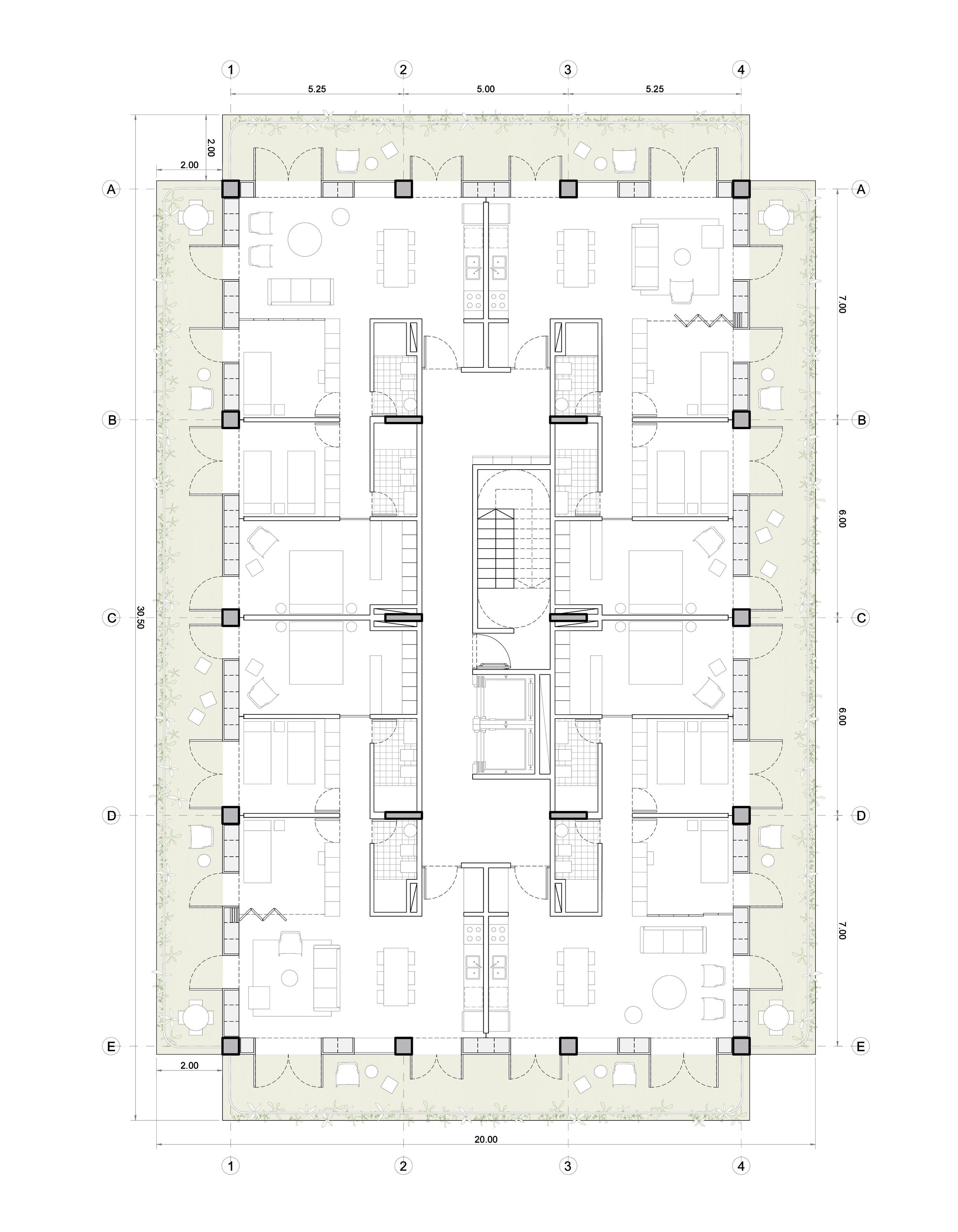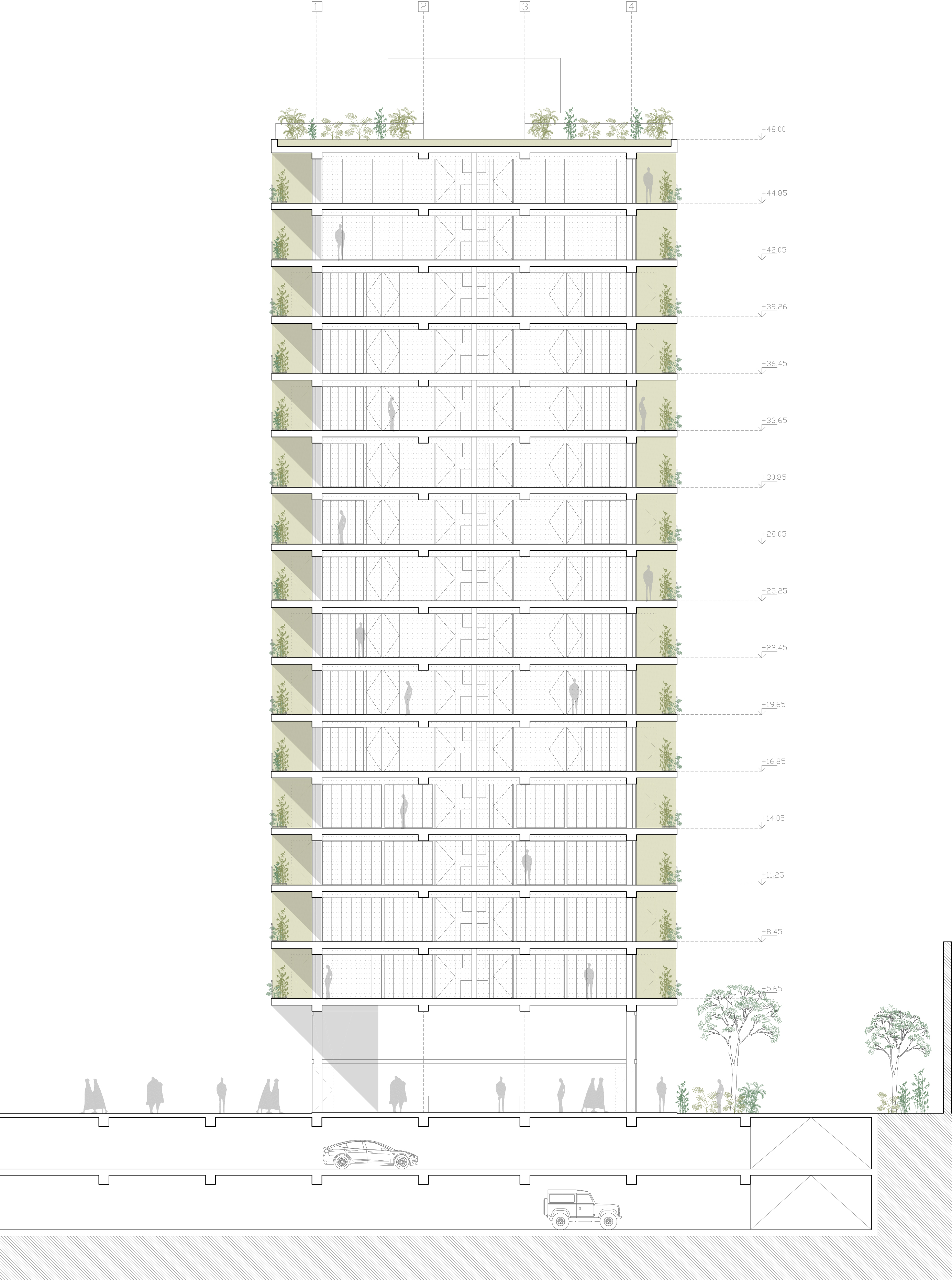 Public Sustainable Park and Social Housing for Downtown Mendoza



HONORABLE MENTION

"Concurso Nacional de Ideas Vivienda Sostenible Mendoza"

Associates: Primer Piso Arquitectos, Leandro Castro & Franco Gilardi

Collaborators: Rocio Monje, Rosario Mondejar & Benjamin Moneo

Mendoza, ARG

Year 2020
This project was developed for a National Architecture Competition which aimed to provide collective sustai- nable housing for downtown Mendoza. It was awarded with an Honorable Mention from the jury.

Our project was organized in four towers which reach the highest level permitted in the area. As a result, we were able to free space at the ground level to create two public open plazas for the city. The plaza located in the southern area is surrounded by three towers and it has a commercial character, as the ground level of each building is occupied by coffees, restaurants and stores. The smaller plaza located in the northern part of the terrain has a cultural and communal character. There we proposed a lower and smaller building which is a big indoor space that will be used by a civic or cultural organization where classes and workshops will be taught.

The general strategy of the project was to make the largest space available at the ground level in order to give as much open space as possible for public use. In what regards the towers, our objective was to design a clear structure that could hold different types of apartments to assure diversity of uses and owners, and that in every apartment, no matter its size, the main rooms could always be directly related with the façade and its fourth ring, the large terrace.