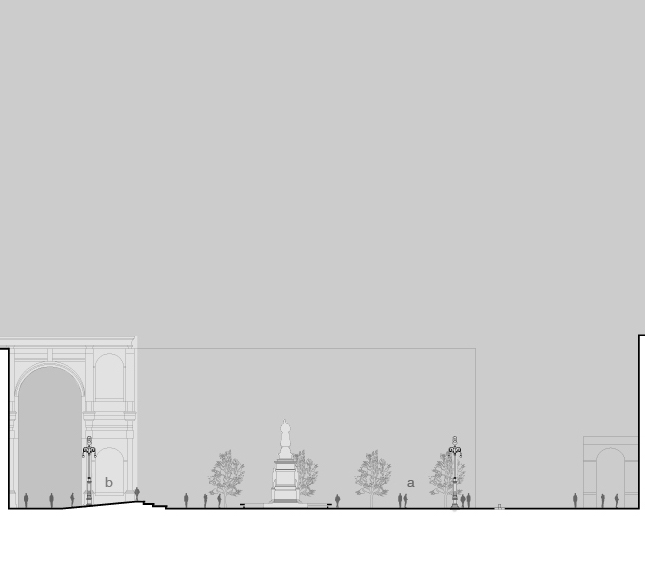 Avoid excesses compared to what is relevant
4Th PRIZE

Concorso Internazionale di Idee Piazza della Scala

Associates: Fernando Mosca

Milan, Italy

Year 2015
Inserted in the historic center of the city of Milan, the square is appreciated in its historical value inherited as a European city. A public urban void, a traditional extension of institutions, the aim is to physically and symbolically recover this character.

The square has been subject to continuous changes for more than four hundred years; it has reached a point where the romantic image contrasts with the severe street facades that hide intricate and beautiful patios.

The new structuring of the space responds to the recognition of the main institutions and the predominant order of urban circulations that intervene in the sector, achieving a physical-visual link between the civic and cultural institutions that make up the architectural ensemble that surrounds the square.